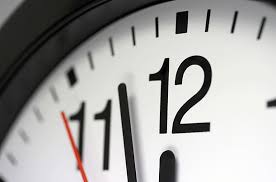 I looked at my Blog Stats and my blog has a reading of someone who's heart is barely beating.  Perhaps I need to be shocked back into writing daily. 
It was only yesterday that I was a little girl with dreams of being a teen.  Almost 47 years ago I was married to the love of my life and over the years we had two wonderful children.  Finally, four wonderful grandchildren that are "the most special in the world". 
I have always thrived in business management and ownership and thought I would never want to quit.  I began by scaling back and not working on Friday and now 24 hours a week as owner/consultant.  I LOVE IT! My two other business partners are very capable of handling most situations and can depend on me for consulting and helping them.
Basil's job as pastor and mine in business have prevented us spending the time together that we desired.  I will never look back and wish I would have spent more hours at the office, but I may wish I had more family time.  Only working 24 hours or so a week is opening up doors to help others.  I love visiting the sick and elderly with Basil.  I seem to go to lift them up and I am the one that leaves feeling better.
Basil was not obligated to our church this morning and he accepted an invitation to be the speaker at The Community Church in Lincoln Co.  This was a wonderful time of seeing children we knew who are now married and have children of their own.  It brought back so many good memories to see the McClure Family sing during the devotion.  I thought Basil's message on "Enjoy the Journey" was very touching and well accepted.
We arrived at the church a little early so we drove on through Yawkey, WV.  We lived in Yawkey for 17 years and moved from there in 1982.  Many of the older houses, including my parent's home are still there.  As we drove, my memories triggered wonderful thoughts of my life when we were younger. 
 Where did the time go?